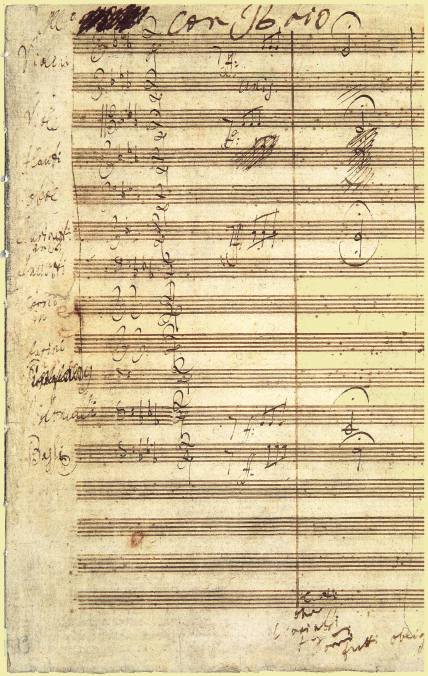 Full-color facsimile of the autograph
score, in the original format, 31x24 cm,
344 pp. Introduction (38 pp.) in
German/ English by Rainer Cadenbach. Cloth-bound with matching slipcase. Vol. 4 of the series "Meisterwerke der Musik im Faksimile".
This is the composer's facsinating "working" manuscript from 1808 (Mus. ms. autogr. Beethoven. Mend.-Stift. 8), including a 38 page segment of the third movement (Mus. ms. autogr. Beethoven. Mend.-Stift. 20)– not issued in the now out-of-print 1942 facsimile by Maximilian Verlag. The autograph score shows from beginning to end traces of intensive compositional elaboration that is typical of the composer's working methods. The commentary analyzes the autograph's different phases and layers, the most important types of later corrections, marginal notes, and its relationship to other sources (sketches, drafts, a now lost engraver's copy, and the first edition).

Special OMI price: $699

(Softcover version: $279)
(view other volumes of this series)