SCHUMANN, Clara, 1819-1896

Vier Gedichte von Rückert. Opus 12 und WoO 17
Faksimile nach dem Autograph aus dem Robert-Schumann-Haus, Zwickau
Mit einem Geleitwort von Manfred Jung. Herausgegeben und mit
einer Einführung von Thomas Synofzik

[Lieder, selections, op.12 & WoO 17]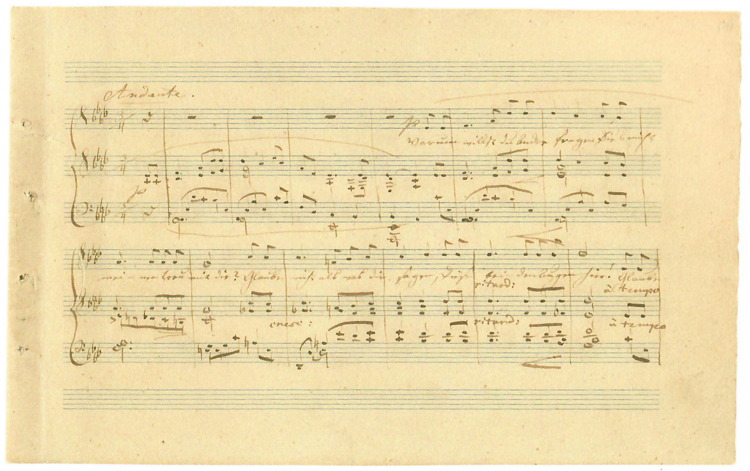 "
Warum willst Du And're fragen

" (WoO 17)



Full-color facsimile of the autograph. "Four poems by Rückert for my beloved husband on 8th June, 1841, composed by his Clara", is what Clara wrote on the flyleaf of this charming music book, on the occasion of Robert's 41th birthday. In some ways is was her response to his gift of songs presented to her on the occasion of the couple's marriage and a choice of Rückert poems was appropriate, as the poet himself had dedicated thi poetry to his bride 20 years before. Contents:
1) "
Warum willst Du And're fragen" 2)
"Er ist gekommen in Sturm und Regen" 3)
"Liebst Du um Schönheit" 4)

"Die gute Nacht, die ich dir sage". Introduction in Ger-Eng. Hardbound with decorative paper boards. $72


(view other volumes from this series)